As a company passionate about finding innovative solutions to problems, it made sense for SParms to design and manufacture face masks when faced with closure due to the COVID 19 pandemic. With their passion for innovation for "protection" and their manufacturing capabilities, they could not sit back and simply wait for the pandemic to pass.
As recently featured in A Current Affair, SParms have developed three styles of summer sports face masks which are super lightweight, highly breathable and comfortable. A key point of difference from other masks is that they also offer certified 50+ sun protection. They are great for all people (kids to adult sizes available) for everyday activities and sport.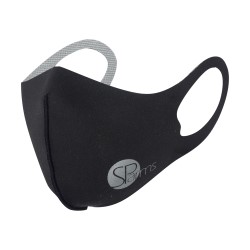 The key difference is they also offer certified 50+ sun protection and are super lightweight and much more breathable and comfortable than many on the market. The masks are reasonably priced and incorporate copper or silver nano high-tech fabrics, known to be excellent for fighting bacteria. Note, they are not a medical-grade face mask. In addition, SParms, in collaboration with Karrie Webb, is donating a face mask for every mask they sell on their website. The Australian charities benefiting from this program include the Foodbank.org.au, Micah Foundation and Children's Hospital Foundation.
RRP: $14.95-$19.95
Discount code IG10
(07) 5600 0555