After 18 months of lockdown, most are finding fly/drive holidays a little bit less interesting now, and are hankering for travel that promises something a little more special. With that in mind, Trendsetter Travel Golf Tours has announced the resumption of its much-lauded golf tours, in conjunction with luxury cruise lines.
Picture yourself here in early January 2022. After a short business class flight to Auckland, you'll be accommodated at one of Auckland's 5-star hotels so as to get you into the mood for luxe to come. The true fun begins next day when you board Silversea's Silver Muse, a beautiful ship with all the touches you expect on-board every Silversea vessel.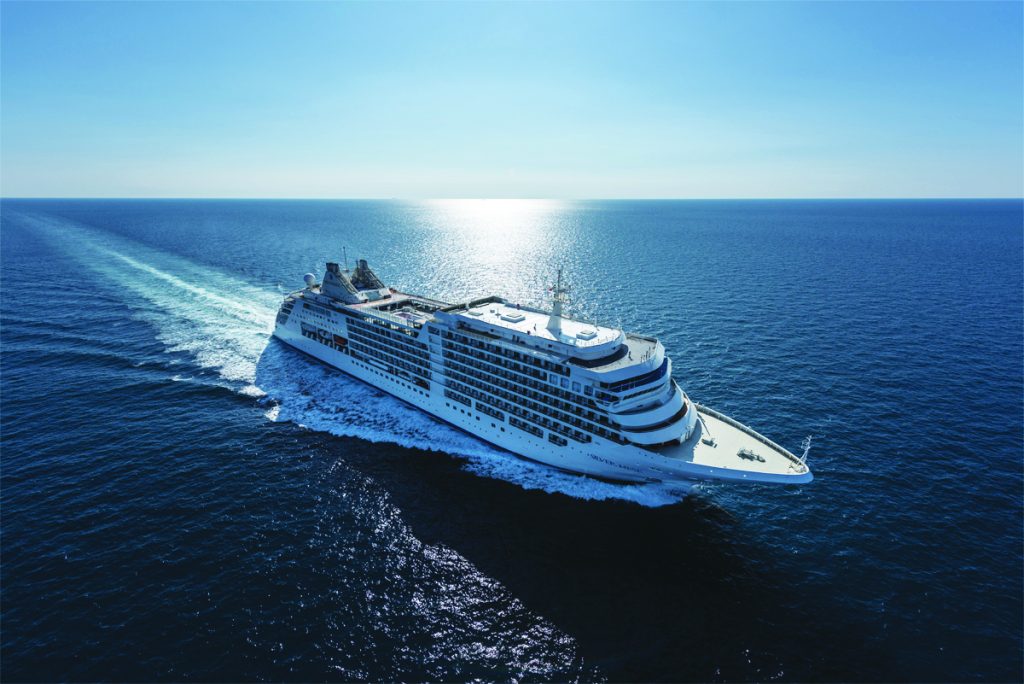 Silver Muse is the perfect size. With just 596 passengers, you are promised a fine boutique experience in intimate surroundings. Spacious staterooms, featuring a bedroom and lounge area, almost all with balcony. Your preferred beverages, including spirits and champagne pre-stocked in your complimentary mini-bar. Luxury bathrooms and your choice of Bulgari or Ferragamo toiletries.
The experience continues when you leave your room to explore Silver Muse's public areas. A choice of eight dining venues, several bars, a state-of-the-art gym and fitness area, a fabulous spa, boutiques, a theatre and more. Fine wines, premium spirits, the best of cuisines and all the onboard experiences (except for spa/shopping/ your flutter at the tiny casino) are included.
Even gratuities are included, as is butler service to each suite. Not to mention the caviar and/or canapes with champagne that are a favourite standing order on return to the ship, after golf. In fact complimentary champagne and caviar is available anytime, anywhere on the ship.
Silversea designs its ships with the most discerning clientele in mind and has never failed to satisfy Trendsetter guests. This will be Trendsetter's 5th golf cruise on-board Silversea, and after what seems a long hiatus, several past guests have already deposited to join this January 2022 cruise sailing Auckland to Sydney.
The golf courses you will play are carefully vetted and comprise the most complementary options on an itinerary that visits both the North and South Islands, with subsequent stops in Hobart and Melbourne. Mount Maunganui Golf Club in Tauranga, Royal Wellington (always a favourite), Kaikoura Golf Club (with stunning views of the snow-capped Southern Alps), Otago Golf Club in Dunedin, Royal Hobart plus golf in both Christchurch and Melbourne promise a varied golf itinerary and an exciting challenge, whatever your skill level.
Trendsetter runs a daily tournament and each game concludes with complimentary beverages in the Clubhouse accompanied by much mirth and great fellowship.
You might never have considered blending cruising and golf but trust Trendsetter, it works. On arrival in port on a golf day, the coach is waiting ready to transport you to the course for a great day out. Back on board in the late afternoon, your most difficult task will be your dining and entertainment decisions for that evening. Which of your new friends might you share a table with, or will you dine alone? What show is on tonight, or will you adjourn to the bar for a nightcap. So many choices and the solutions are right there.
With several non-golf days, there is plenty of time to soak up the beautiful NZ scenery and some free time ashore.
Several of Trendsetter's golf cruising clientele are single and this type of touring is perfect for solos with cruise fares offering a low 25% single supplement. Social opportunities are plentiful, or you can choose privacy too. It's your choice.
Similarly, many of Trendsetter's golf cruising clientele have non-golfing partners or spouses. Again, cruising offers the perfect solution to keep both halves happy – golf for the golfer and myriad onshore touring or shopping options for the non-golfer.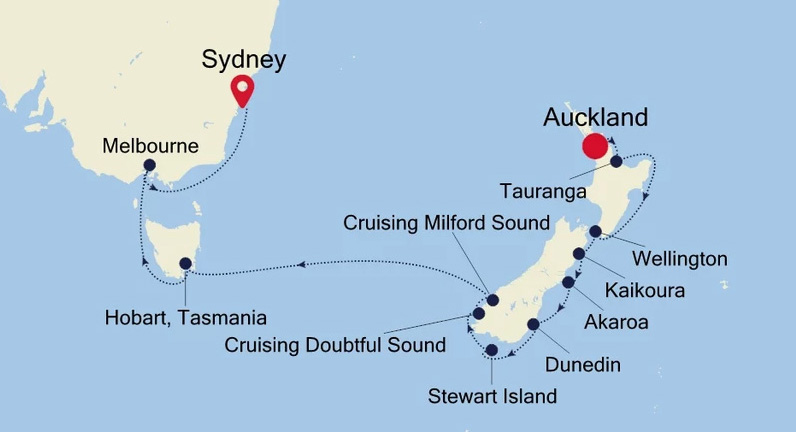 For details and more information: www.trendsettertravel.com.au/GC30 or email David Cooper direct on david@trendsettertravel.com.au or phone 0413 010 638.
The post Luxury Auckland to Sydney Silversea Golf Cruise – 2 to 18 January 2022 first appeared on Inside Golf. Australia's Most-Read Golf Magazine as named by Australian Golfers - FREE.